Experience the wow
Experience two entirely new levels of thrills! From an all-glass floor on the lower level to floor-to-ceiling glass on the upper level, Seattle's "must see" is now a "must do."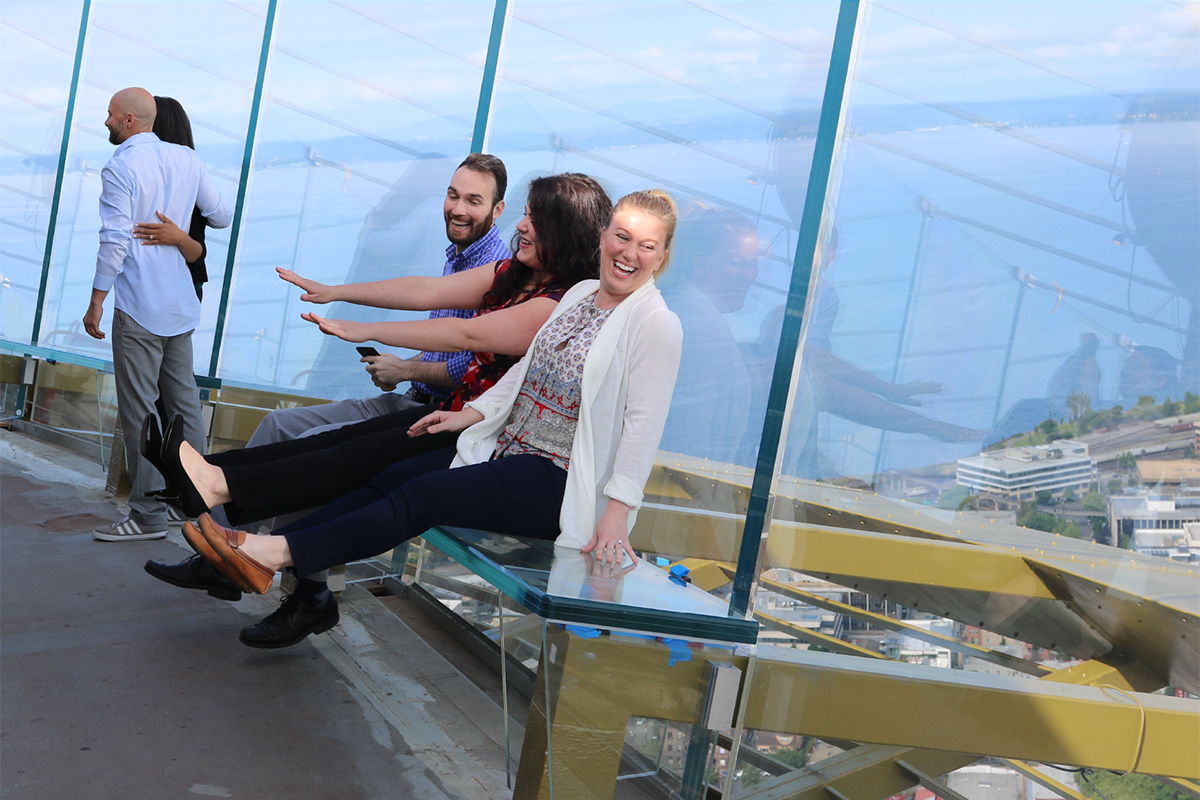 Skyrisers
Lean into breathtaking views through floor-to-forever glass on our glass benches.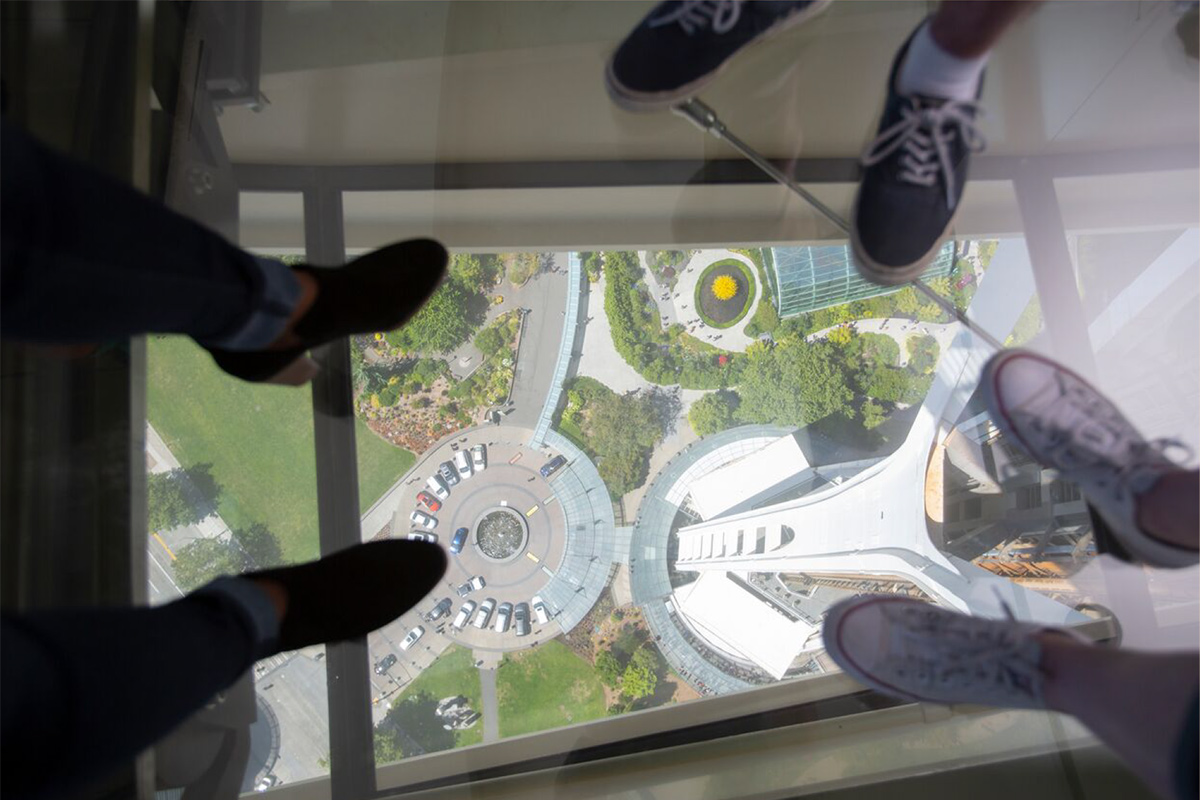 The Loupe
Step onto The Loupe, the world's first and only rotating glass floor.
Also included with your ticket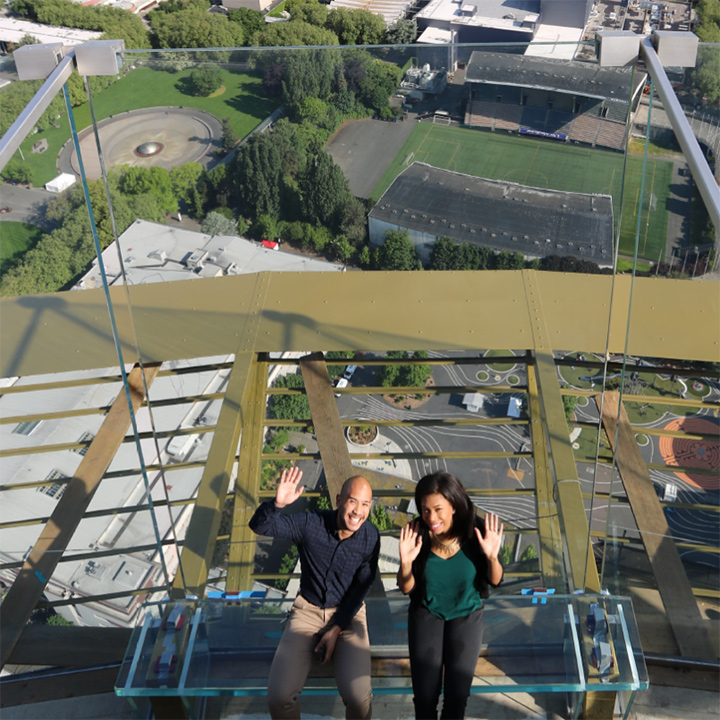 Photos
Multiple professional digital photos including the Skyhigh Selfie and Zoomie.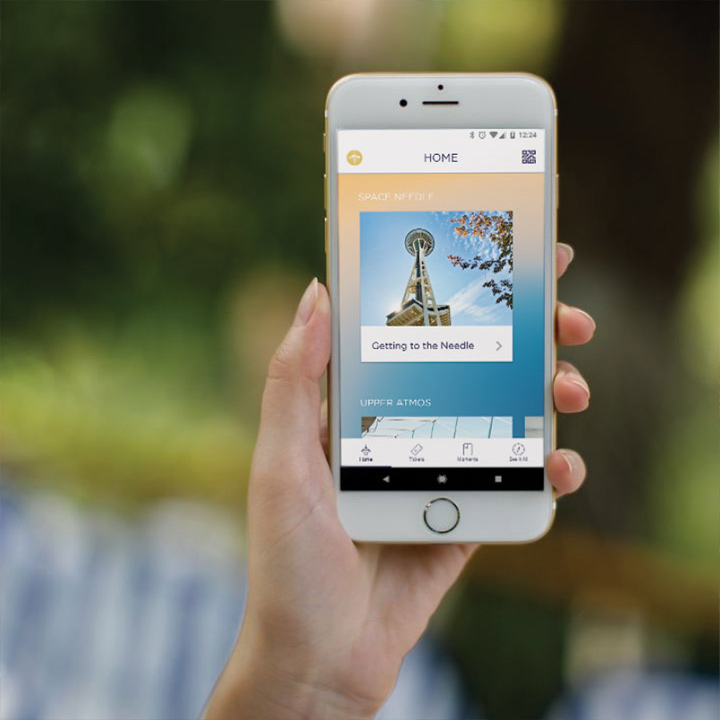 Mobile App
Download the free Space Needle app to enhance and share your experiences.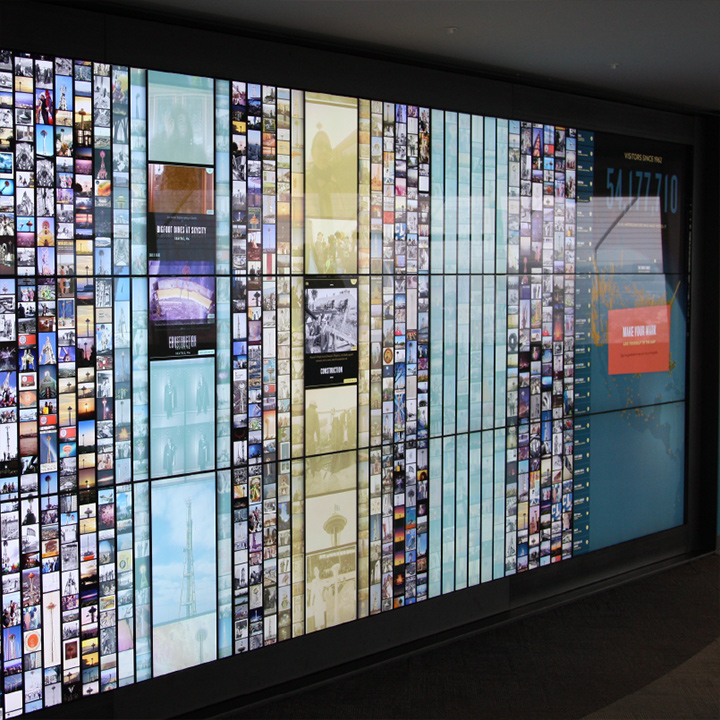 Interactives
Sign the digital globe and scroll through years of memories on our Skypad.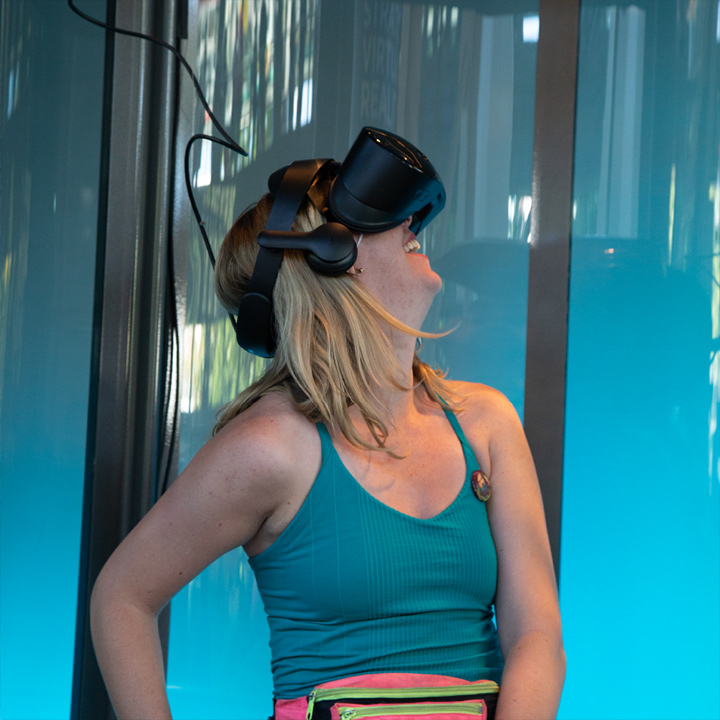 Stratos VR
Take your visit over the edge with our heart-racing virtual reality bungee jump.
All the memories. No upcharge.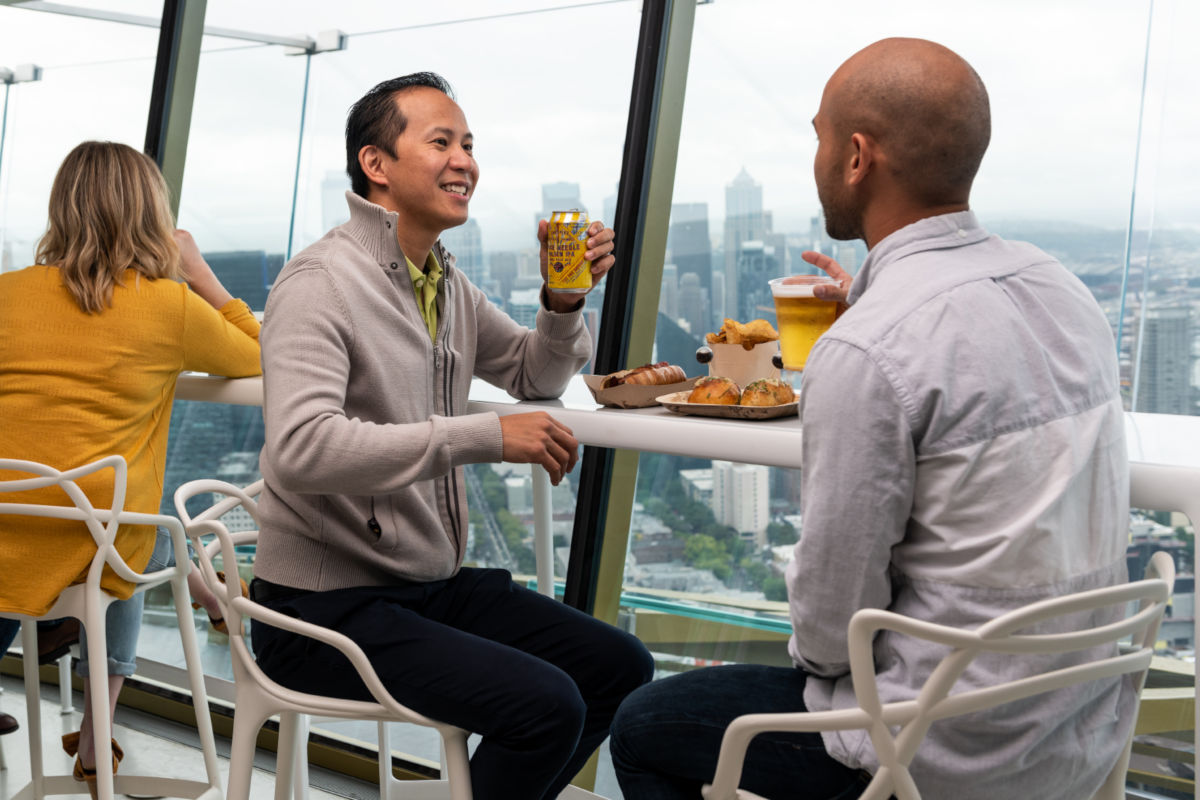 Atmos Café
Located on the upper observation level, Atmos Café features small bites, sandwiches and burgers, plus locally-crafted beer, wine, and coffee. Atmos Café is open during normal building hours throughout the day and night.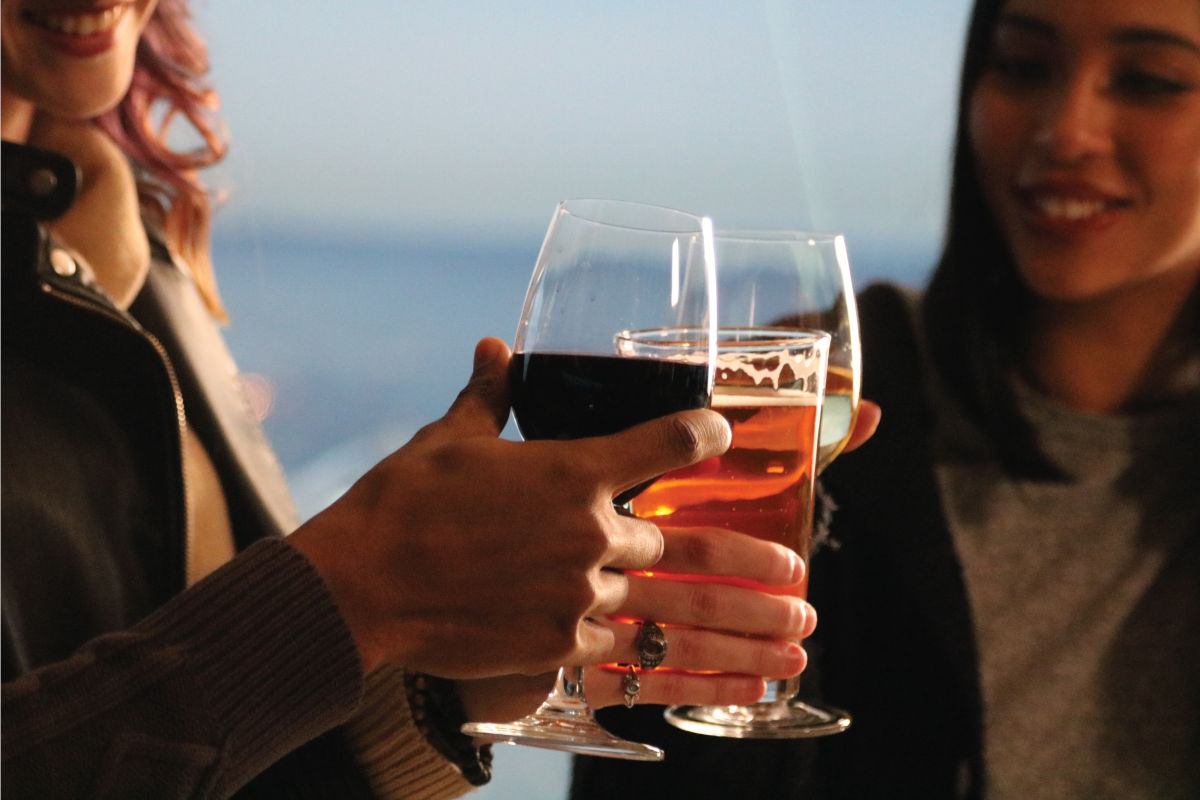 Atmos Wine Bar
Atmos Wine Bar features beer and wine, charcuterie, locally crafted cheese boards, and savory bites paired perfectly with the view.
Looking for full-service dining?
The Space Needle does not currently have a full-service dining option available to the public. We will announce additional dining options as they evolve.