VIEWS AROUND THE WORLD
Burj Khalifa
Dubai, United Arab Emirates
Described as both a 'Vertical City' and 'A Living Wonder,' Burj Khalifa is the world's tallest building. Rising gracefully from the desert, it is an extraordinary union of art, engineering and craftsmanship. At 828 meters, the 200 story tower holds five Guinness World records including the world's highest observatory, At the Top, Burj Khalifa SKY.
---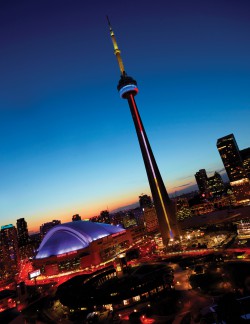 CN Tower
Toronto, Canada
National icon, engineering wonder, Toronto must-see – CN Tower is an award-winning dining and entertainment destination. Spectacular views include world-famous Glass Floor, SkyPod and glass fronted elevators with glass floor panels. Three restaurants include award-winning 360 Restaurant. Plus film, shopping and thrilling EdgeWalk – world's highest 'hands-free' walk, 356m/1168ft (116 stories) above ground.
---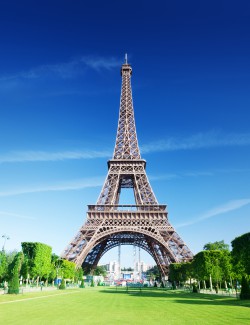 Eiffel Tower
Paris, France
The Eiffel Tower was built in 1889 on the occasion of the World Fair. It now welcomes yearly approx. 7 million visitors, 80% of which are foreigners.
Experiencing the Eiffel Tower is mixing:
– Thrills on the glass floor and at the top
– Pleasure of learning with the instructive "discovery circuit"
– Services (on-line tickets, food, champagne bar, official gift shops)
---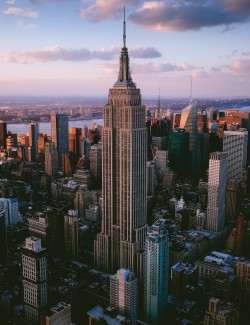 Empire State Building
New York City, USA
At the heart of New York City, the Empire State Building offers unparalleled panoramic views of five different states! From its open-air 86th floor Observation Deck and climate controlled 102nd floor to its stunning Art Deco design and informative exhibits, the Empire State Building is more than just a view — it's an immersive experience inside a world-famous landmark.
---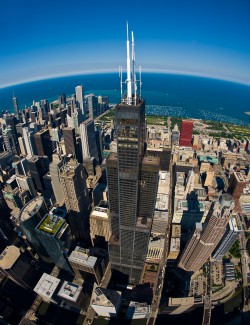 Skydeck Chicago
Chicago, Illinois, USA
No trip to Chicago is complete without a visit to Skydeck Chicago! Enjoy 360⁰ views spanning up to 50 miles and 4 states and their most spectacular view—1,353 feet straight down! "Dare to Stand Out" on The Ledge—glass balconies extending 4.3 feet outside the building provide a thrilling, once-in-a-lifetime experience!
---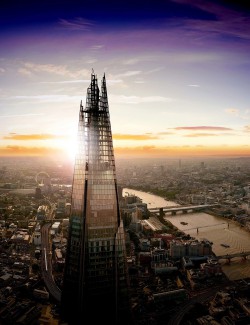 The View from The Shard
London, UK
At the top of the European Union's tallest building The View from The Shard is the highest viewing platform in London, offering stunning panoramic views stretching up to 64km. Travelling skyward in high-speed lifts, this multi-sensory journey takes you 244m (800ft) above London, where 1000 years of history unfolds beneath you.
---
Shanghai Orient Pearl Tower
Shanghai, China
As the Shanghai City landmark, the 468m Oriental Pearl Radio & TV Tower is a multifunctional venue with sightseeing, restaurants, shopping, entertainment, Museum and Cruise Dock. Sightseeing includes a 259m transparent observatory, 263m main floor and 351m "Space Capsule". Three restaurants are respectively the world's first Coca-Cola themed restaurant, No.8 Old Shanghai restaurant and 267m revolving restaurant. The most popular choice is their Shanghai History Museum.
---
World Federation of Great Towers
Did you know?
The Space Needle is a member of the World Federation of Great Towers (WFGT), a worldwide organization of the tallest buildings in the world.
There are 50 member towers in over 20 member countries around the world. How many have you been to?
Visit the World Federation of Great Towers and see the full list of the tallest buildings in the world.